I decided to copy my bestie
Kathleen
and link up with these fabulous ladies! Here we go.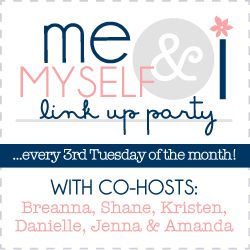 1. What are your top 5 favorite movies to watch during the Holidays?
Elf
The Santa Clause
The Nightmare Before Christmas (it counts)
How sad is it that I can't think of anymore??
2. It's the month of giving thanks, what are you most thankful for?
The gospel of Jesus Christ
My friends and family
New beginnings
Ellie
The temple
3. If there was a quote or verse to describe your life, what would it be?
This is my temporary home.
4. Who in your family are you most alike?
I would have to say my momma :)
5. What is your favorite drink order at Starbucks?
Peppermint hot chocolate... mmm!!!